Please note we are currently serving at the door and not open to the public.
Positive Living North Bulkley Valley (PLN Bulkley Valley) offers services in the northwest region of British Columbia, including Smithers, Hazelton and Houston. The services we offer are member support services, harm-reduction services, community development, and HIV/AIDS and HCV education and prevention. Our education department provides educational workshops and presentations from Burns Lake to Prince Rupert. For further information about PLN Bulkley Valley's education services please check out the education page of this website.
PLN Bulkley Valley operates a drop-in program modeled after the Fire Pit. Like the Fire Pit, the PLN Bulkley Valley Drop-in Centre is a unique safe place prevention program which targets the root causes of the HIV/AIDS and HCV epidemics: colonization, racism, poverty, homelessness, lack of education and the displacement many Aboriginal peoples' experience. In the street-level setting of the Drop-in Centre, we engage in activities which encourages people to value themselves. This process allows people to take part in cultural activities that lead to healing and reduce risky behaviors.
The Drop-in Centre is a place where people can gather to relax with friends, learn, share and understand culture, health and community. It is a place where you can do crafts, artwork, have a bite to eat, join a talking circle, talk to supportive staff and get more information about health, HIV/AIDS and HCV.
PLN Bulkley Valley services are built on encouraging the formation of healthy relationships, and it is through these relationships that we feel connected, find acceptance and understanding of our experiences and develop a kind of self-awareness.
An important component in our commitment to relationship building and HIV/AIDS and HCV prevention is reaching out and networking with those affected by drug use. Our continued relationship and community building help to minimize the risk of harms associated with the use of drugs. PLN Bulkley Valley is a satellite harm-reduction site. We offer safer sex and drug use supplies.
If you have any questions, would like support/advocacy for HIV/AIDS/HCV, or are interested in volunteering with our organization, please call us toll free (within BC) at 1.866.877.0042 or at 250.877.0042.
Reflections of Hope Camera Project
An exciting project PLN Bulkley Valley has been working on is the Reflections of Hope Camera Project. It is a community arts project based around a photography contest. The purpose of the project is to foster inclusion and create space for discussions on what it means to belong but first and foremost it is to provide an opportunity for individuals to express themselves artistically.
For more information on the Reflections of Hope Camera Project go to:
https://www.facebook.com/people/Reflection-of-Hope-images-from-our-community-Camera-Project/100064062542355/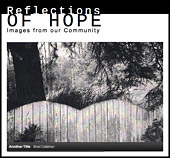 Life Exposure: Images of Community
Inspired by Positive Living North's Reflections of Hope Camera Project, the BV Community Arts Council invited community members from from Houston, Telkwa, Smithers, Moricetown, Hazelton, and every community in between to answer one or more of the Community Questions with photography:
How do I see our community?
How is my culture alive?
How do I see myself?
What brings me joy?
Artistic Director: Miriam Colvin
Project Coordinator: Melissa Sawatsky
Key Project Partner: Melanie Monds, Positive Living North
Positive Living North Bulkley Valley
Please note we are currently serving at the door and not open to the public.
3862F Broadway Avenue (mailing address: P.O. Box 4368)
Smithers, BC V0J 2N0
Phone: 250.877.0042
Toll Free: 1.866.877.0042
Fax: 250.877.0047
Hours of Operation
Monday-Thursday: 8:30am-3:30PM. Closed on Fridays
Closed on statutory holidays.
Please contact the PLN Bulkley Valley for members-only programming information.