Positive Living North provides a wide array of programs and services designed to raise public awareness, prevent the spread of HIV/AIDS/HCV, reduce stigma and discrimination, and support people living with, affected by, or at risk of HIV/AIDS/HCV.
Through our expertise and commitment, we are well situated within the region to effectively support individuals, service agencies and professionals, at-risk populations, and specific populations such as urban and rural Aboriginal communities, in initiating and implementing strategies to stem the further spread of this virus.
Support Services
The Support Services Department of Positive Living North is dedicated to provide caring, culturally-appropriate, non-judgmental care and advocacy to those living with HIV/AIDS/HCV in Northern BC. For those newly diagnosed or living with HIV/AIDS/HCV, we can offer supports to help people understand their diagnosis and provide information and counselling.
The Support Services Department is a team consisting of:
The Support Services Department provides the following programs and services:
We can offer information for medical supports, doctor or hospital visits, alcohol and drug counselling, treatment centers, Ministry of Housing and Social Development, housing, food hampers, and other resources as needed.
Our main goal is a safe environment and confidential space where those living with HIV/AIDS/HCV can feel welcome. For additional information or questions please contact us!
Harm Reduction
The Harm Reduction Department integrates a wide variety of approaches which may include safer use, managed use, abstinence, meeting people who use drugs where they're at and addressing conditions of use along with the use itself.
The Harm Reduction Department also specializes in providing education to the community in response to the overdose crisis.
We do this by doing outreach in the community daily and handing out safe drug use supplies, condoms, and feminine hygiene supplies. During our shift we will help individuals by connecting them with resources that can help them with their addictions such as detox and treatment programs, provide Naloxone Training, administer Naloxone and spread information on how to decrease overdose deaths as well as general information about safe sex and reducing STI's such as Hepatitis and HIV.
We work to keep the community safe.
Our main goals are:
Positive Talk
Our Positive Talk meetings are designed for HIV+ members to come together and join in a sharing circle— "what is said in the circle, respectively stays in the circle".
You are able to come and talk openly in a safe space with other HIV+ people, along with our Prevention/Support Worker and Elder Advisor.
You will be able to participate in a smudge, discuss upcoming events, find out new information around HIV, as well as have lunch every Wednesday at 12:00PM.
For more information, please feel free to contact any of the Support Services staff.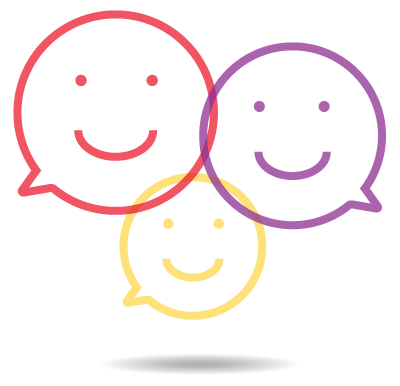 Positive Living Women North
It's our time to be the change we desire to see as women and 2SLGBTQQIA Community. Come join us in a safe space for positive women supporting each other.
Every second Tuesday at 4:30PM | Contact Michelle or Uju at 250-562-1172